Constructing Excellence in Wales

The issue
Constructing Excellence in Wales (CEW) acts as a link between Welsh Government, construction clients and the construction industry to improve processes, promote collaboration and encourage adoption of innovative and sustainable practices.
It created SkipAdvisor, an iPhone app to encourage the effective management of waste at all stages of even the smallest of projects.
It provides information and guidance on waste prevention and reduction and helps to collect waste data from the industry and CEW wanted to raise awareness of its launch through the press.
The solution
Tailored news releases
 Press features
 Photography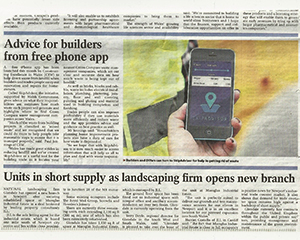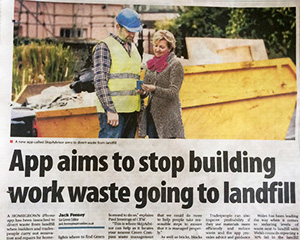 The result
"CEW were delighted with the content Good With Words created as well as the efficient way the press release campaign was managed. The extensive press coverage achieved helped get SkipAdvisor noticed by homeowners and contractors."
Constructing Excellence in Wales